About
Welcome to Drugs in Context (eISSN: 1740-4398) – an open access, peer-reviewed, continuous publication with global readership. Articles published in Drugs in Context can be found readily through PubMed and accessed from the PubMed Central database in full text or PDF formats. We offer authors a simple and straightforward publishing process to make their research and opinions widely and rapidly available.
As the journal is now fully open access, the ISSN record for the print format version is closed as ceased (p-ISSN 1745-1981).
Drugs in Context is published by BioExcel Publishing Ltd, London, UK.
Aims & scope
Drugs in Context publishes high-quality, peer-reviewed articles covering the latest evidence and innovations in drug treatment across all therapeutic areas.
Drugs in Context covers all phases of Original research: laboratory, animal and human/clinical studies, health economics and outcomes research, and post-marketing studies. Review articles may cover single drugs, drug classes, latest advances in drug therapy, overviews on therapeutic areas, and reviews on treatment guidelines and disease management. Systematic Reviews and Meta-analyses may be published as original research if performed following accepted guidelines. Editorials of key topics and issues in drugs and therapeutics are welcome. We will also consider manuscripts of interest in areas such as technologies that support diagnosis, assessment and treatment. Case Reports, Conference Reports, Letters to the Editor and Educational articles are also considered.
Editorial Board
Senior Editors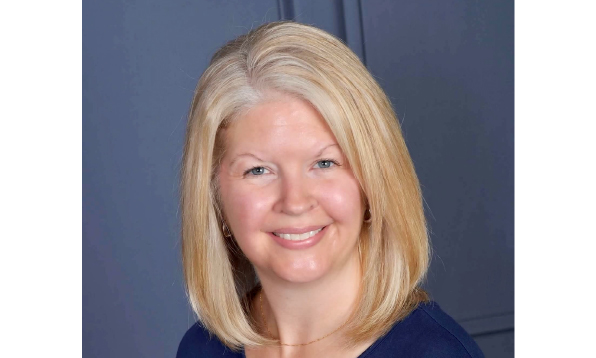 Sarah L. Anderson
Scientific Director, Clinical Care Options, LLC, Reston, VA, USA
She has a BA in Biochemistry from the University of Colorado, Boulder, a PharmD degree from the University of Colorado School of Pharmacy, and a PGY1 Pharmacy Practice Residency at Denver Health Medical Center and a PGY2 Ambulatory Care/Family Medicine Residency at the University of Colorado School of Pharmacy. She has 15 years of experience in academia, clinical practice and scholarly activities on ambulatory care with a focus on cardiology and cardiometabolic disease states. She is highly involved in ASHP, ACCP, and the Colorado Pharmacists Society.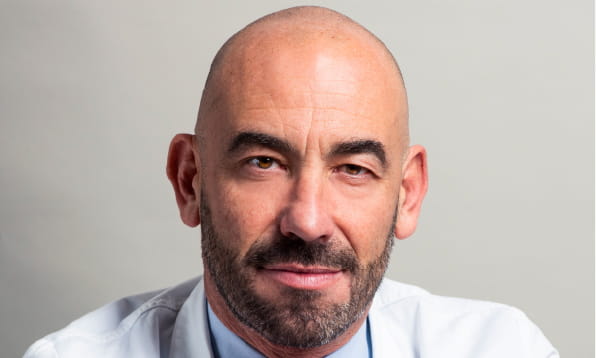 Matteo Bassetti
Head of the Infectious Diseases Clinic of the Policlinico San Martino University Hospital in Genoa
Full Professor of Infectious Diseases of the University of Genoa, Italy. He studied at the University of Genoa School of Medicine and continued his medical education at the Yale University School of Medicine, New Haven, USA with an Infectious Diseases fellowship. He is Chair of the Critically Ill Study Group of ESCMID, president of the Italian Society of Anti-infective Therapy (SITA) and executive committee member for the battle against antimicrobial resistance of the Italian Ministry of Health (PNCAR). Member-elect (2018–2022) of the ICHS. Member of the council of International Sepsis Forum (ISF). Areas of research are antibiotic therapy, fungal infections, antimicrobial resistance, and infections in immunocompromised and critically ill patients.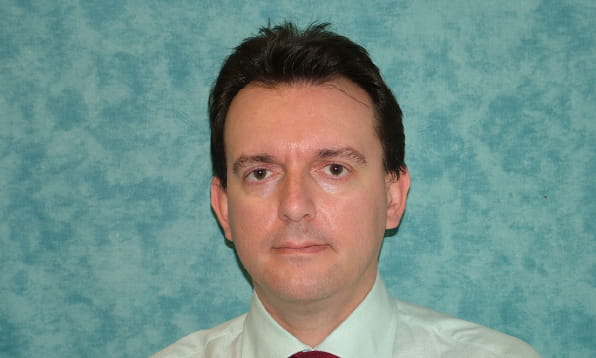 Arduino Mangoni
Strategic Professor and Head of Clinical Pharmacology, College of Medicine and Public Health, Flinders University, Australia
He trained in Cardiology, Clinical Pharmacology and General Medicine in Milan, Boston and London. He has a PhD in Pharmacology from King's College, University of London. He was Senior Lecturer and Associate Professor in Clinical Pharmacology at Flinders University before taking up the Chair in Medicine of Old Age at the University of Aberdeen, UK. Since 2013, he is Strategic Professor of Clinical Pharmacology and Head of Department at Flinders University and was appointed Associate Dean and Head, Flinders Medical Science and Technology. He participates in the regular review of the Australian Hypertension Guidelines and has contributed to the development of the SIGN guidelines on the Management of Chronic Pain. His research interests include metabolomics and ageing, drug discovery, and geriatric clinical pharmacology.
Publishing process & peer review
It costs nothing to submit a manuscript. The APC is only payable following successful peer review. Full details on APC charges can be found below.
For pre-submission enquiry, please send an email to the Editorial Office with the Abstract or a manuscript draft.
To submit a manuscript, follow our submissions checklist and submit via Manuscript Manager: www.manuscriptmanager.net/dic
All articles undergo single-blind external peer review with comments from at least two peer reviewers. A first editorial decision is expected within 4 weeks of manuscript submission and online publication within 4 weeks after acceptance.
An Article Processing Charge of US$2500 / £2000 / €2250 + VAT (where applicable) applies for all article types except Case Reports and Editorials (which qualify for a 50% APC discount), and Educational Section articles (please contact Editorial Office for details). No additional charges apply. FastTrack publication is also available; please see further details here.
Article types
The following article types are considered:
Original Research and Systematic Reviews and Meta-analyses
Reviews – perspective, narrative, critical or literature reviews
Case Reports and Case Series
Editorials and Commentaries
Meeting Reports – conference summaries, conference sessions, symposium, or any other relevant presentation
Educational articles – CME
Speed of publication
Standard track:

Initial peer review and first decision = aim for <4 weeks
Author prepares and submits revision = 2–4 weeks
Check/approve revision and make final decision = 1–2 weeks
Production and online publication = 3–4 weeks
Total = 9–14 weeks
Fast track:
Initial peer review and first decision = aim for <3 weeks
Author prepares and submits revision = 1–2 weeks
Check/approve revision and make final decision = <3 days
Production and online publication = 2–3 weeks
Total = 6–9 weeks
Any delays are usually to make sure we have the right peer reviewers on board and for our Editorial team to make the right decisions. Our aim is to ensure that all articles receive high-quality peer review and that all accepted articles are of the highest standard and published without delay.
Acceptance/rejection rates
Drugs in Context encourages authors to contact the Editorial Office before submission for an initial appraisal of their article. This helps both authors and the journal to make good decisions on where to publish before actual submission. This personalized approach reduces an unnecessarily high rejection rate. Since Drugs in Context became open access in May 2012, around 25% of article submissions to our journal are rejected before peer review, mainly because of misalignment with the Aims and Scope of the journal. The current acceptance rate after peer review is 90%.
Indexing
Drugs in Context is listed in PubMed (PubMed Central, PubMed Central Canada, Europe PubMed Central), OAJI (Open Academic Journals Index), the Directory of Open Access Journals (doaj.org), Embase, and Scopus.
All articles are free-to-view/download immediately on PubMed Central.
All articles are available immediately on our website (no restrictions).
All articles are archived in the British Library eISSN: 1740-4398 (p-ISSN 1745-1981; print version of the journal is no longer published).
Contact
For all pre-submission, submission and general enquiries, please contact the Editorial Office.
For all rights and reprints enquiries, media enquiries, and permissions please contact the Publisher, Dr David Hughes: david.hughes@bioexcelpublishing.com
Drugs in Context is published by Bioexcel Publishing Ltd in the United Kingdom
ISSN 1740-4398
Bioexcel Publishing Limited is registered in England Number 10038393
VAT GB 252 7720 07
Publisher address
BioExcel Publishing Limited, 6 Green Lane Business Park, 238 Green Lane, New Eltham, London, SE9 3TL, UK. Tel.: +44 (0) 7923 551 234